Connect with your social network account
hey all if anyone is in the area there will be a open track day $50 entrance all the track time you can get. there will be a track area for auto cross, and a area for drifting as well as the skid pad will be open I hear/ this should be a great day to get some drift time in date will be april 11th from 11 am to 4 pm hope to see you out there!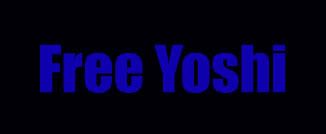 The Free A Yoshi Foundation. Ask how you can make a difference!