Connect with your social network account
I <3 E30's
Posts:1041
Joined:Sat Apr 07, 2012 9:20 pm
AntiSpam:No
Cheap and Easy Boost Leak Test
This is a process I found on e30tech (big thanks to iXer for posting it). I decided make a short writeup on my experience. Obviously, this is just the procedure I followed, and I'm not responsible for the consequences of anyone else doing the same.
Supplies:
- zip ties
- plastic grocery bags
- shop towels/rags
- Air compressor w/ regulator or bicycle pump
Preparation:
1) Remove air filter from the front of your turbo
2) Zip-tie your throttle wide open
3) Lay one of the plastic grocery bags on top of another and fold them together into quarters.
4) Lay the folded plastic bags inside one of the shop rags.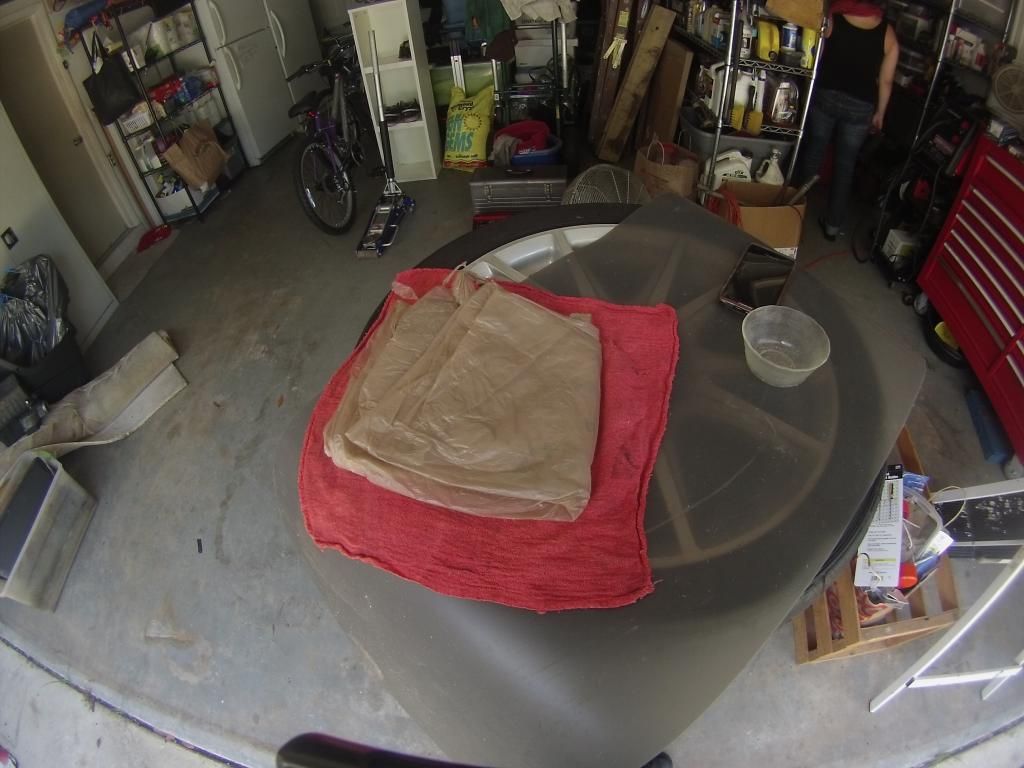 5) Press the folded bags flat against the intake of your turbo, ziptie in place with the rag.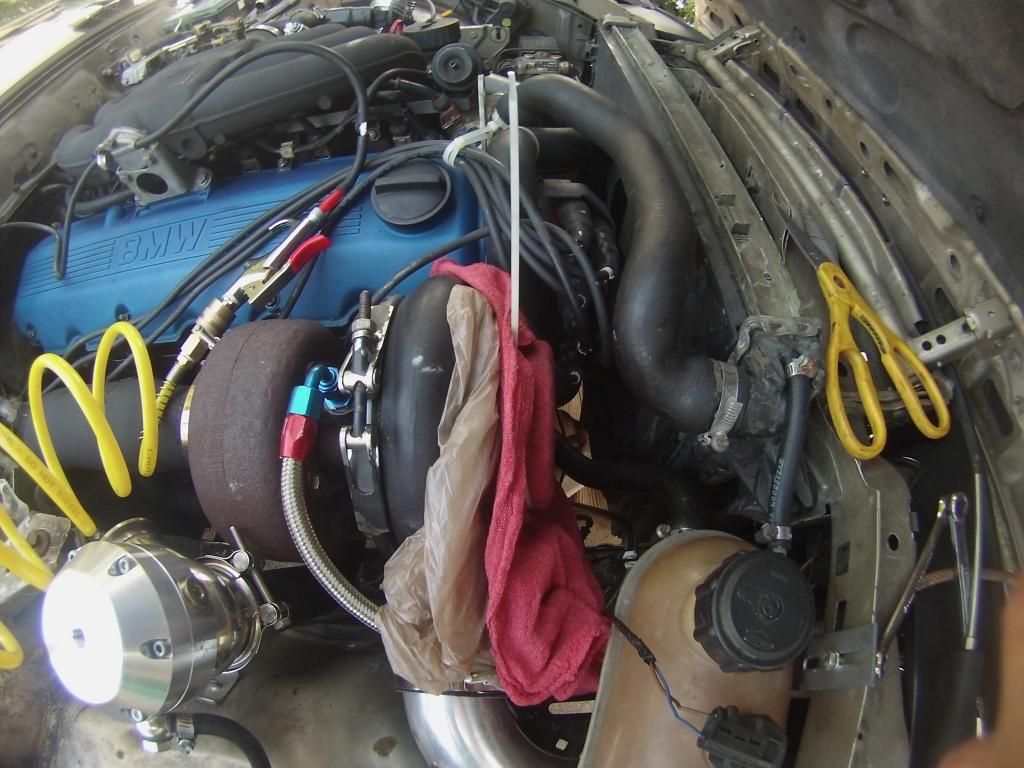 6) Steps 3, 4, and 5 five may be repeated for the tip of your exhaust. Some cams might have enough overlap for air to bleed out through a cylinder where both the intake and exhaust valves are partially open.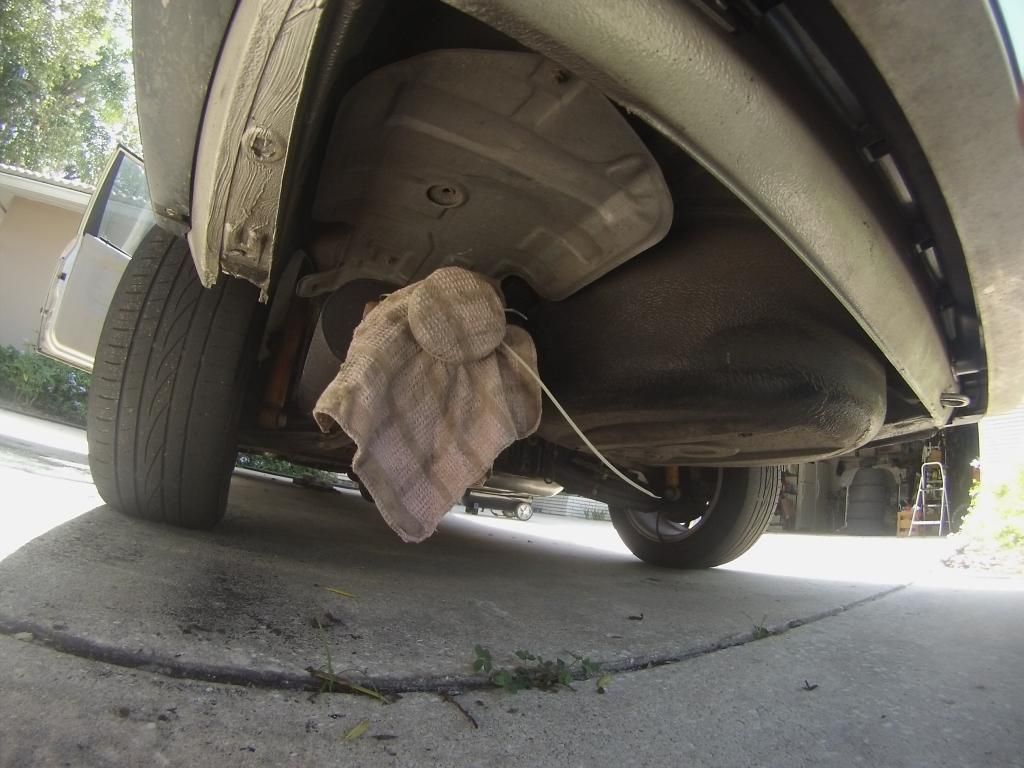 Performing the leak test:
1) Hook your air compressor or bike pump up to one of your vacuum lines that sees boost pressure. The only line you should not use is the one that serves as the reference for your BOV. In my case, I used the line leading to the fuel pressure regulator. Keep in mind this excludes the regulator from the test.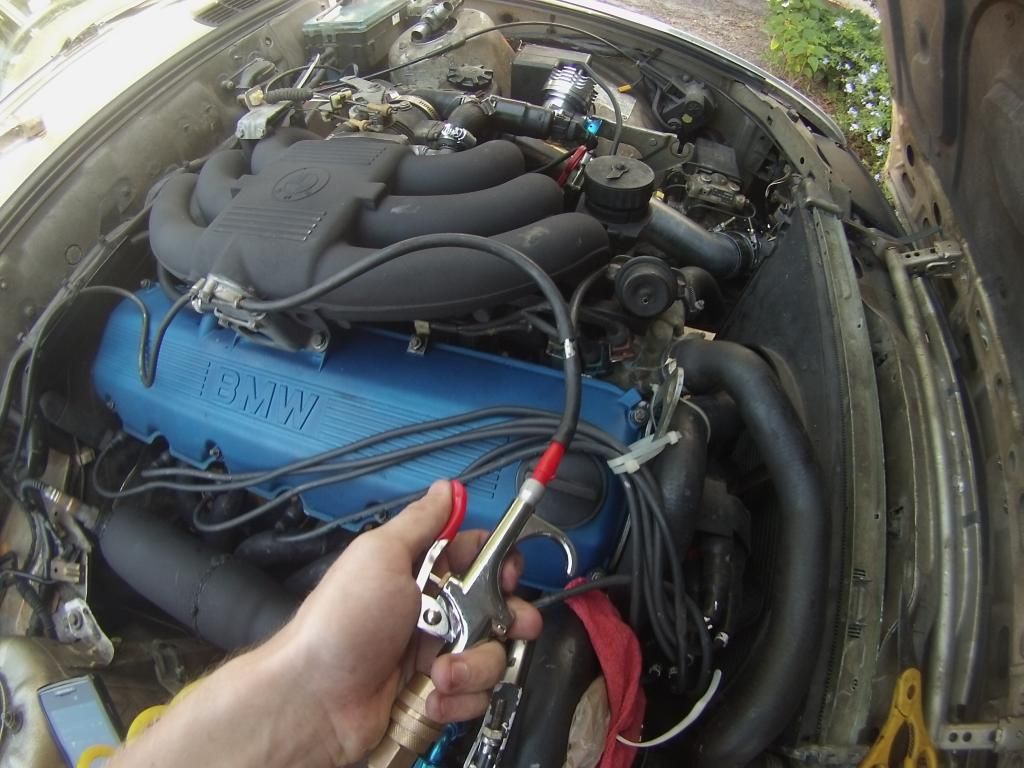 2) Pressurize the system to your desired amount. I started by setting the regulator on my compressor to 10 PSI. You should see the bags over your compressor inlet balloon out. Make sure they do not slip off or leak excessively.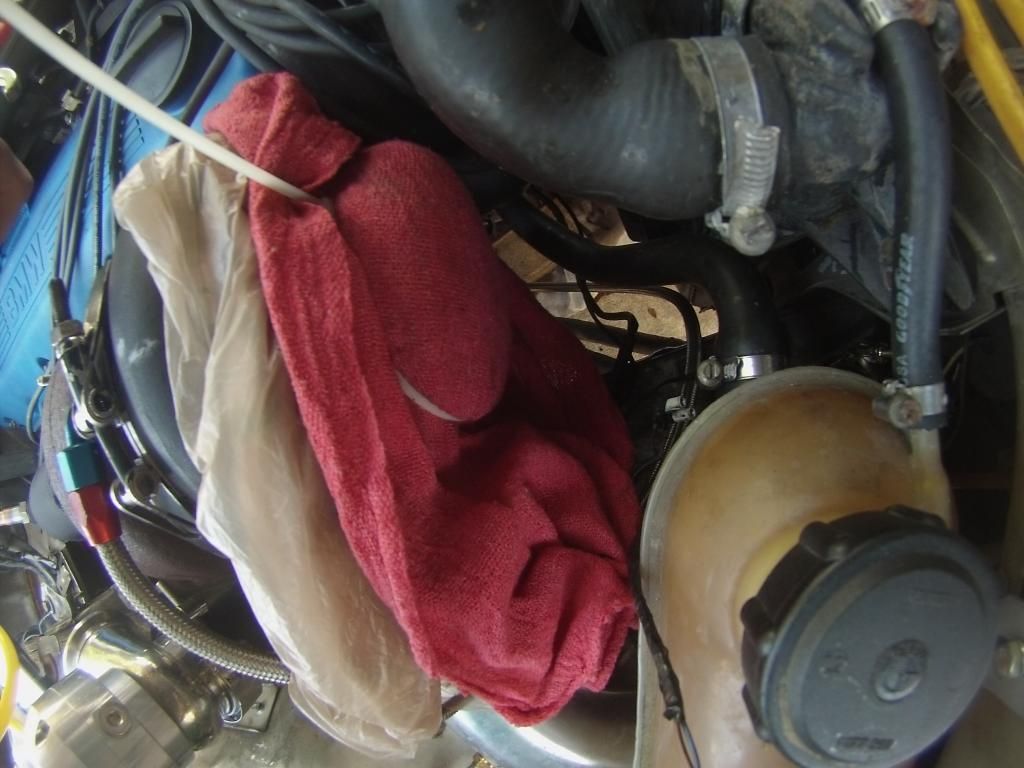 Obviously, this setup is not 100% air-tight. That said, it works remarkably well. After fixing my boost leak, I was able to keep the system pressurized at just over 30 PSI without the bags slipping off or bursting. That should say something about the stock intake boot...
3) Search for any leaks. You can check for small leaks by spraying any suspected area with soapy water and looking for bubbles. It turned out the source of my leak was the ICV. It started to leak right at the same pressure level I was seeing boost start to drop off.
4) Make sure to remove all the plastic bags/zip ties (particularly the one holding the throttle open) when you are done!
Be sure to post up any questions you might have.
Größter Vorsitzender
Posts:11029
Joined:Fri Feb 27, 2009 1:28 pm
AntiSpam:No
Location:Northern IL
stickied, great info!

Midwestern Councel C Prepared class champion 2012
North Suburban Sports Car Club C Prepared class champion 2012
HSAX Instructor
GET YOUR E3P GEAR HERE:
http://www.cafepress.com/e3pgearshop
I <3 E30's
Posts:1041
Joined:Sat Apr 07, 2012 9:20 pm
AntiSpam:No
Just realized how silly pictures from a GoPro look lol

Thanks for the sticky!